Claim Review Due Alerts
ACC Claim Reviews are applicable for Clinician's with the EPN Contract and Conditions created from 1st August 2018.
After an ACC Condition has had 12+ appointments linked to it, you will get the following Pop Up upon creating that appointment's Medical Notes. The Claim Review must be created between the 12th and 16th appointment. You will continue to get the Pop Up until the Review has been created.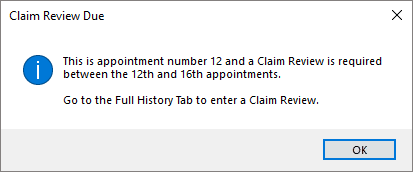 Note: There will also be exclamation marks guiding the way to fill in the report.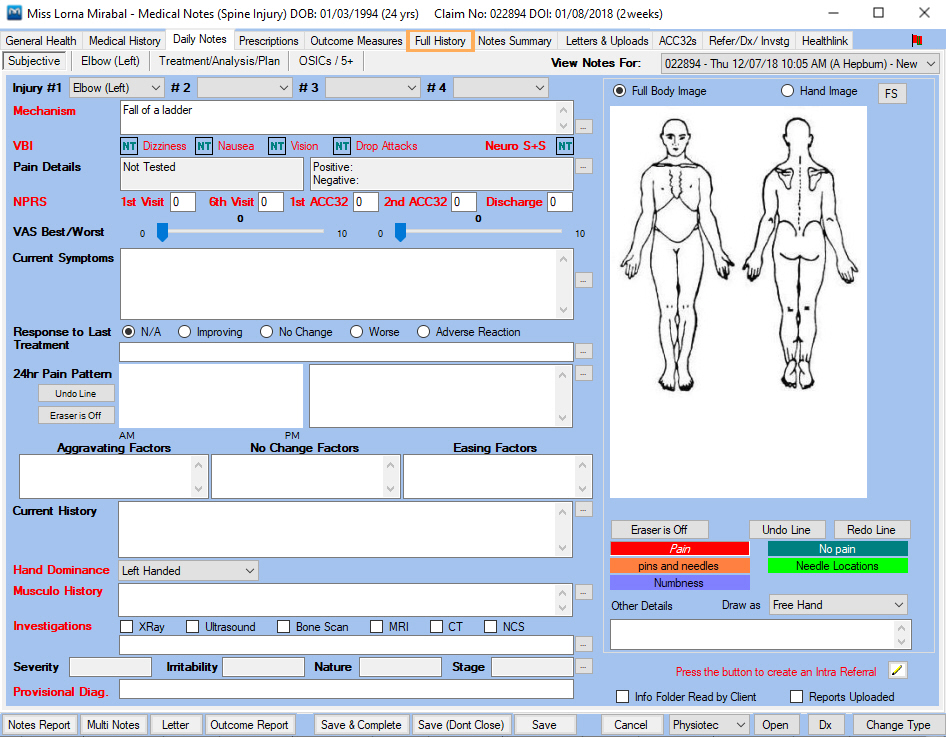 ACC Claim Review & Report
Claim Reviews can be managed as follows:
Edit the Client or Condition

→ Full History

tab.

Claim Review

.
Fill in all the data on the Claim Review Screen as required.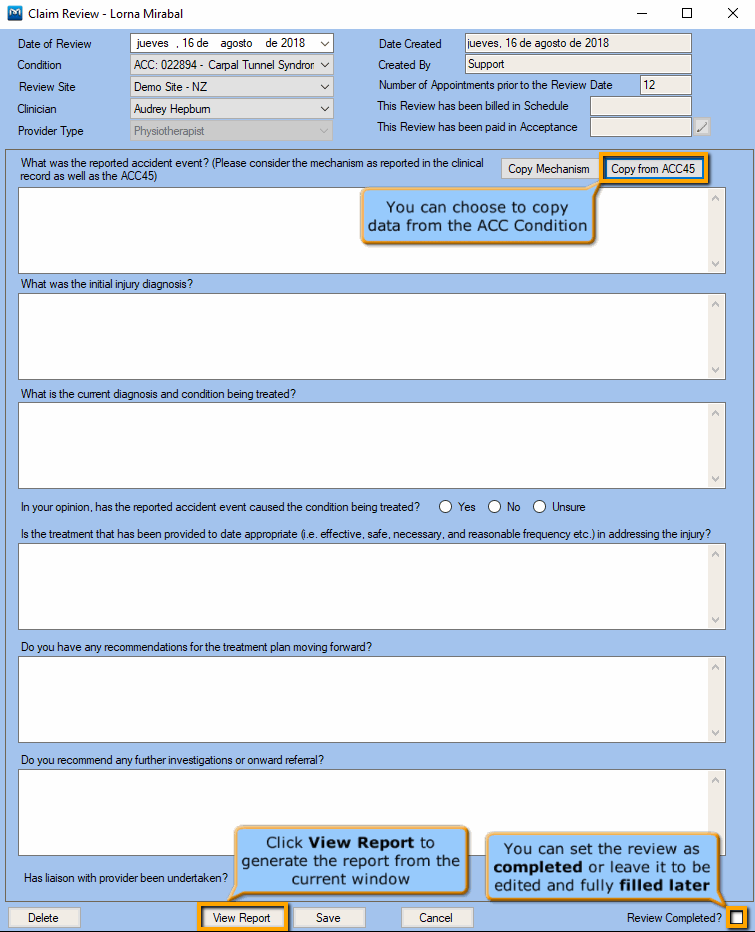 Set to Completed and Save, or Save and complete the form at a later stage.
Note: Certain fields are mandatory. When setting to Completed you will be alerted to any mandatory fields which are not filled out with exclamation marks.
Created Claim Reviews can be viewed per Client in their Full History tab.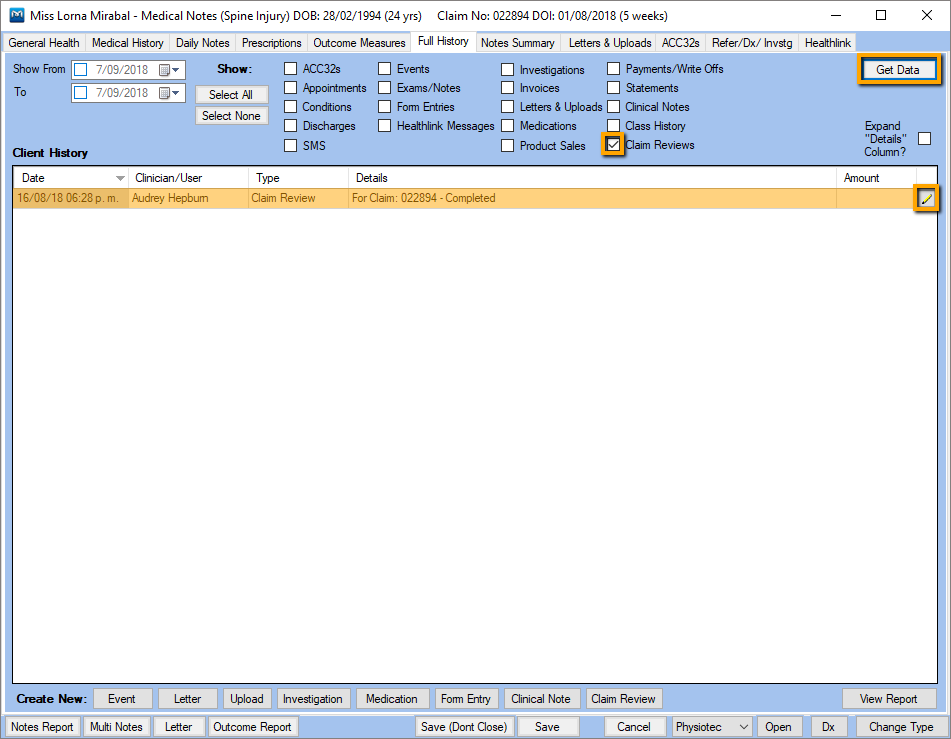 All Claim Reviews can be managed via Front Office → Claim Reviews.
ACC Claim Review Billing
When a Claim Review is Created and set to Completed, the charge is auto included as a Misc Item in the next Schedule you create.

If you wish to bill the Claim Review Charge before Completing the Review, this can be done manually under ACC32 & Misc Billing tab.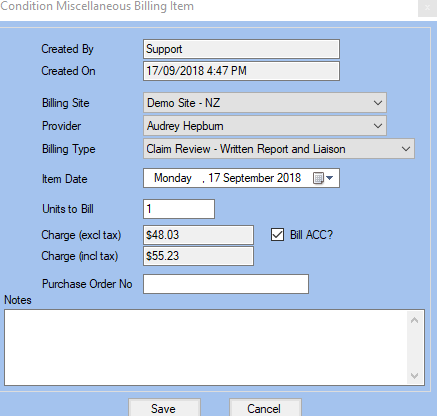 ---